Modern Calligraphy for Beginners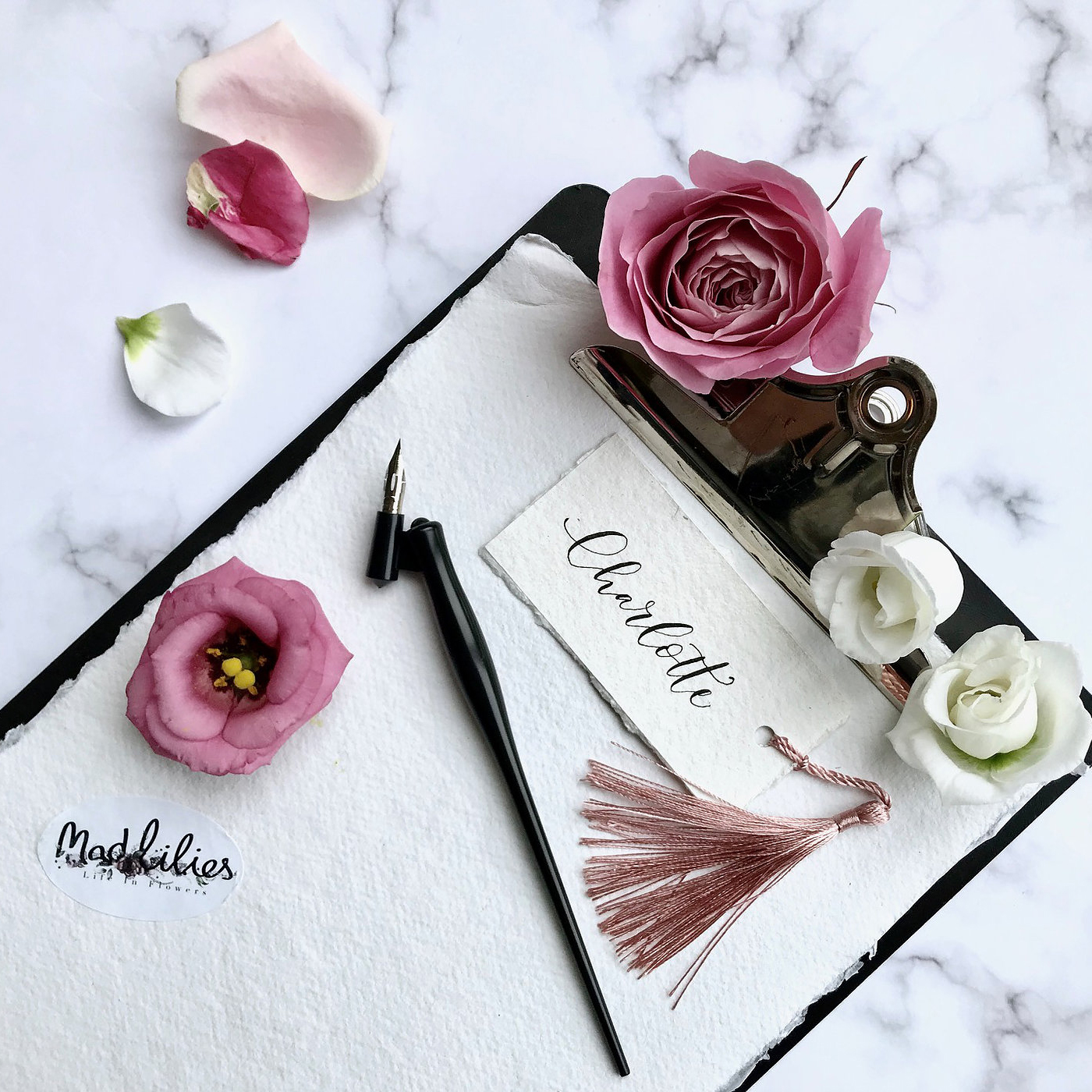 Modern Calligraphy for Beginners
10.30am Sunday 30th June Now Sold Out
3:00pm Sunday 30th June
Mad Lilies, 84 High Street, Banstead, SM7 2NN
A relaxed workshop where you will learn the rewarding skill of Modern Calligraphy surrounded by flowers and taught by the inspiration Nyree of Paint & Ink Studio.
Anyone can learn to write beautiful modern calligraphy, you don't need good handwriting - promise!
Join Nyree in our gorgeous floral setting where you will be taught the basic strokes of modern calligraphy and how to set up your pen. Nyree will then move onto the alphabet and finally provide tips on how to join letters. There will be plenty of time to practice before choosing some words, possibly your name as signing in your own style is a joy!
By the end of the class you will feel confident enough to improve at your own pace at home.
The workshop will have a maximum of 8 guests to allow for plenty of one to one instruction should you need it.
You will also be supplied with a nib, ink and pen holder, all of your worksheets plus refreshments.